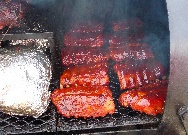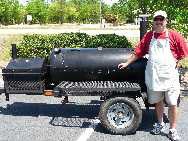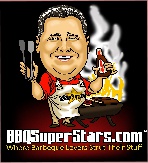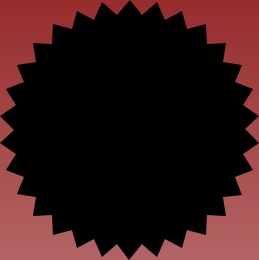 Our goal is to bring to your event, the taste of real, pit-cooked barbecue. We prepare it with the time honored method used in the great barbeque houses and backyards across the southern United States. We cook our barbeque at low temperatures, with real wood smoke, and a dry spice rub. This method takes quite a bit more time and effort, but we believe that nothing can match its flavor and texture.

Proudly Sponsored by Fireside Outdoor Kitchens & Grills

What We Do
Because true barbeque is a slow, deliberate process, and because the best barbeque you ever ate will be the the barbeque that comes straight from the pit, we cook all of our food on-site at your event. This means we bring our pit, tables, awnings, wood and other mobile kitchen supplies to your site, anywhere from 5 - 12 hours prior to the dinner bell being sounded!

2012
Gamecock Spring Game Tailgate Champions